best of NYFW looks
can we have a little moment of silence for poor brenda who's preparing her MA thesis and can't be at NYFW?
instead of actually doing work for my studies, I'm obviously still keeping up with what's happing over the pond, which is already getting me exited for london, milan and paris fashion week which I'll attend. even though I prefer men's fashion weeks, september has and will always be THE month of fashion. here are my favourite looks from the first days of spring summer 2018. obviously all in a monotonous manner. I'll update this list as the days go on. videos of the full shows are attached at the end!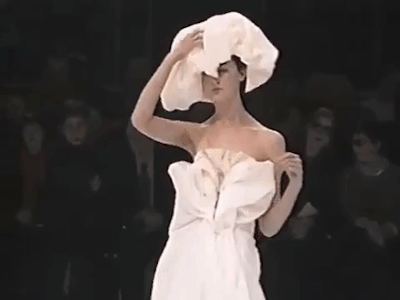 mike eckhaus & zoe latta, the duo are the creative force behind the magic that is eckhaus latta, a clothing brand known for its inventive, avant garde take on fashion and it's use of unusual materials. my two favourite looks are above (love love the contrast stichting on the pants), yet my favourite moment of the show was the pregnant model strutting down the runway. amazing collection and great casting in my opinion.
beautiful beautiful all white look by adam selman. his brand hasn't been around for that long and I think it's impressive what the texas born designer has achieved this far. he used to just be just referred to as "rihanna's designer" but seeing him do his thing at NYFW makes me so happy for him.
literally my outfit everyday, reinvented by calvin klein. what seems to be denim on demin is actually more of a vinyl fabric. maybe not the best for a summer in the city, but doable with some good AC. this look definitely doesn't represent the whole SS18 collection under creative director raf simons, which is overall a lot more colourful, but it's still on my wishlist.
love a good taupe. especially in silk. the flowy trousers make all my dreams come true. wear to bed, wear to brunch- same thing. more of this, adeam!
pretty hard to choose only two of my favourite looks from han chong, designer of self portrait. usually not a fan of polka dots but I love the navy top and the white dress in the thick "chinese silk", a material that usually reminds of tacky prom dresses used in such a beautiful way.
the name for the line, Noon By Noor, comes from the arabic letter 'N', pronounced as 'noon'. not only in love with the androgynous model and natural hair, but also with this off shoulder playsuit with a satin finish. boyish yet feminine.
not from a show, but from an airy presentation on a rooftop in the city; by the up and coming label cinq a sept. denim on demin situation. keep an eye out for them! also love the sweater - maxi dress combo.
cinq a sept: "the time between late afternoon and early evening when streets are awash in the warm glow of the vanishing sun and anything is possible".
I don't pop molly..... I want to rock this silky duo. love the military inspired pants and will never get over shoulder pads anyways. tom ford, who brought a lot less looks on the runway than I expected, but definitely one of my favourite looks with this one.
I feel like these two looks go so well together they have to come in a pair. have been really into the (almost) square neck lately. cushnie et ochs isn't some fancy phrase you need to know the meaning off- the brand was founded in 2008 by carly cushnie and michelle ochs, upon their graduation from parsons.
white on white, do I need to say more? by creatures of comfort. they take comfort seriously, and so should you. (they also make beautiful leather accessories)
very thankful to see the giant earrings still on the runway as I'm still stocking up on them. hellessy dress with equally huge puffy sleeves to distract from puffy eyes also get a yes from me.
last but definitely not least, my favourite show so far by ulla johnson. I am obsessed with thick stichting right now, either white stitching on black clothes or the other way around. also loved the white eyeliner. want all of the looks please.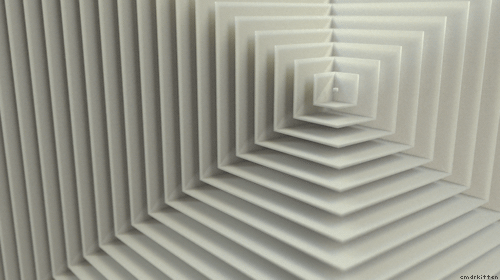 highly recommend the show studio panel discussions covering the shows. first one today also starring my current tutor at central saint martins (if you're planning to apply for my course - you'll find useful information on fashion knowledge that's expected from you!)